Trade Promotion
Process


When you're Trade Promotion Management process is broken your organization will be faced with trade promotion waste, inefficiencies and poor management practices. Insight, Information & Consulting Services helps its clients develop the optimal trade promotion process, tools and reporting tools.

Tools


We have been involved in Trade Promotion Management software implementations with CAS Americas, and we have led the development team launching a new cloud based Trade Promotion Management tool built on the Salesforce.com platform.  This tool is truly TPM in the cloud. The Clear Task TPM tool can help your organization move from spreadsheets to a cloud-based TPM solution that will deliver improved promotion management, trade funds management, deductions settlement and account profitability reporting.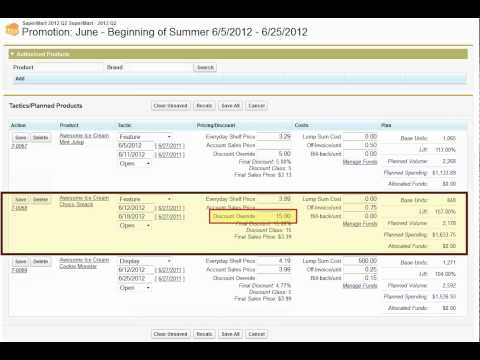 Analysis


If you can't see your data you can't react to it.  InSight, Information has years of trade promotion analytic experience and we can bring a data visualization strategy to your trade promotion reporting.

Independent Recommendations


If your company is in the review process for a trade promotion planning and tracking tool let InSight provide an independent analysis of the strengths and weaknesses of various trade planning & tracking point solution tools in your review. InSight, Information is also experienced in managing trade promotion implementation projects to insure your trade process is well documented, integrated with the tool your chose and delivered on time.
Call InSight Information to discuss your trade planning & tracking software project.